We Create Comprehensive
Branding Solutions
CP Media is a California-based media company that specializes in Web Design & Development, Search Engine Optimization, Branding & Digital Marketing.
Established in 2014, CP Media was created to give businesses, large and small, one place they could trust for all their media needs.
We make your media work harder for you. Whether it's a logo design or a marketing campaign, we take a customer-oriented approach to find you a complimentary solution.
We draw up logos that look great on your company shirts and on the web. We design web sites that are not only user friendly, but also help your search engine ranking. We write copy that contains keywords pertinent to your target market and industry so people can easily find you. We craft multi-faceted marketing campaigns to drive warm leads back to your website to convince them to be your next customer.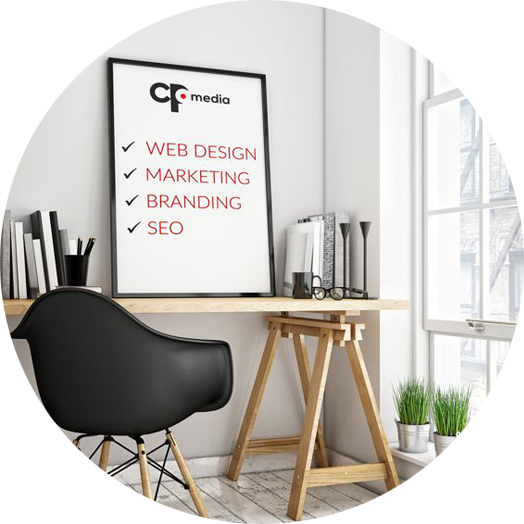 Our Process
---
While our solutions are client specific, our process is not. We use the same tried and true method every time around to ensure the success of each project. After all, creativity is key, but organization is the steadying, driving force.
Exploration
First, we get to know your business, industry, top competitors and most importanly, your needs.
Formation
Then, we take all the information we gathered and form a detailed plan of action for your project.
Creation
With a plan in place, we begin crafting your client-specific solution from the ground up.
Implementation
Once your website (for example) is ready to go, we'll launch it for the whole world to see.