We'll design and develop your website or application to your specificities from the ground up. In the end, giving you a finished product that is modern inside and out.
Our team utilizes multiple coding languages and platforms to give us the flexibility and power we need to wow our clients. Plus, everything we develop is responsive and designed with mobile in mind. From smaller jobs like landing pages and micro sites to comlpex eCommerce builds, we've got you covered.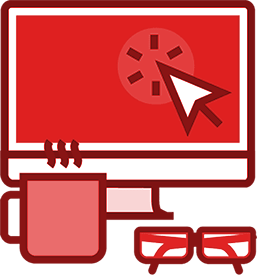 Give Your Business An Online Identity
---
CP Media can increase your digital footprint with a responsive design built to fit your needs. Make your business stand out with a sleek new website that no customer can ignore. And, beat your competition with a digital edge.
Responsive Design
The majority of web traffic these days comes from mobile devices. This puts an even greater emphasis on mobile first, responsive web design and the end user experience. Lucky for you resposnive design is what we do best!
When we say mobile-first we mean it. Every site design starts with mobile and we work our way up from there. Ultimately, the end result is a positive, user-friendly experience.
Keep It Current
At CP Media, we are always learning. Technology moves quickly and we do our best to keep up. Which means we use the latest and greatest software and coding languages to build every one of your custom web solutions.
That's right. Even though we are well past our college days we still hit the books. Our business, and more importantly, your business and the success of your project is that important to us.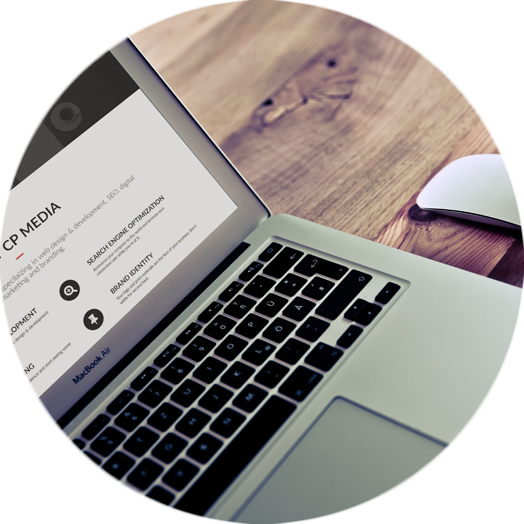 Quality Web Design Starts Here
---
Building a website is a lot like building a house. There are many layers and much more than what you see on the surface. And just like a house, a quality website starts with a solid foundation.
Responsive Design
Responsive design means that your website is built from mobile up. This ensures a similar experience regardless of the screen size or device.
Optimized
Coding
We optimize all of our coding as much as possible to ensure your website is as fast as it can possibly be. Because on the internet, speed is everything.
Modern
Frameworks
Modern frameworks like WordPress and Bootstrap provide long term stability to your website so you don't have to worry about it down the road.
Future
Scalability
Every project we undertake has the future of your website in mind. We make sure to use scalable solutions that can grow with your online presence.
Web

Design
We can build you a website to fit your needs from the ground up or redesign your existing website.
Ecommerce

Solutions
Want to do business online? We'll build you an online store with the world's most popular platform.
Managed

Hosting
Hosting has never been so easy. Host with CP Media and let us handle the technical stuff.
Landing

Pages
Your marketing sales funnel starts here. Let us build you a landing page that will capture leads and convert sales.
Blogging

Platforms
Let your voice be heard. We'll get you going with a state-of-the-art blog. We can even help you create content.
Web

Development
We build web solutions to fit the unique needs of our clients and help make your technology work for you.